The Stokesley Scene Collection Commemorative Seat
A promise is a promise!
2010 saw a 30 year old promise kept when a new seat was installed in Stokesley. The four original founders of the magazine 'Stokesley Scene' mentioned that a seat would be provided for the town's people when the editors left school and before they went their separate ways. Due to many distractions at this important time in these young people's lives this was not achieved at the time.
Views from the seat (hover the mouse over the image to see a winter version)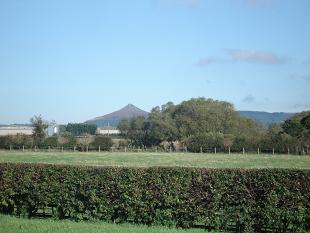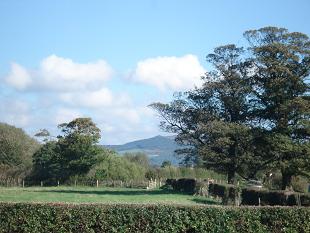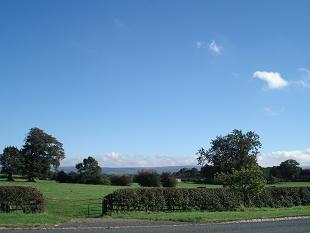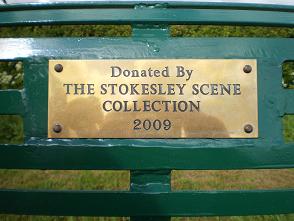 However, the compiling of the successful book 'The Stokesley Scene Collection' reminded the editors of their promise of 30 years ago and they took the necessary steps to finally make good by holding discussions with the Parish Council to install a new seat in Stokesley.
The new seat can be found located on the footpath behind the Showfield which is an ideal resting place for those who like their longer walks around the town and countryside. While sitting on the seat you can also admire the splendid views as you look over to Captain Cook's monument and Roseberry Topping.
The four editors Peter Hallworth, Eric Sandelands, Toby Brehm and Andrew Grass would like to thank Cllr Mike Richardson and Stokesley Parish Council for all of their assistance in approving and helping us to locate this seat.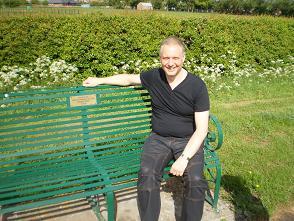 The editors would also like to thank Robert Ward the blacksmith at Carlton for constructing the seat.
'The Stokesley Scene Collection' can still be purchased from The Yorkshire Store in Stokesley also from Waterstones and W H Smiths in Middlesbrough, Guisborough book shop or Hutton Rudby Post Office.
You can also purchase this publication on line from the Stokesley Pride In Our Town Association website and help raise money for SPIOTA at www.stokesleypride.org.uk or from Amazon.co.uk and also from our own web site at aselsa.es/stokesley-scene.html .